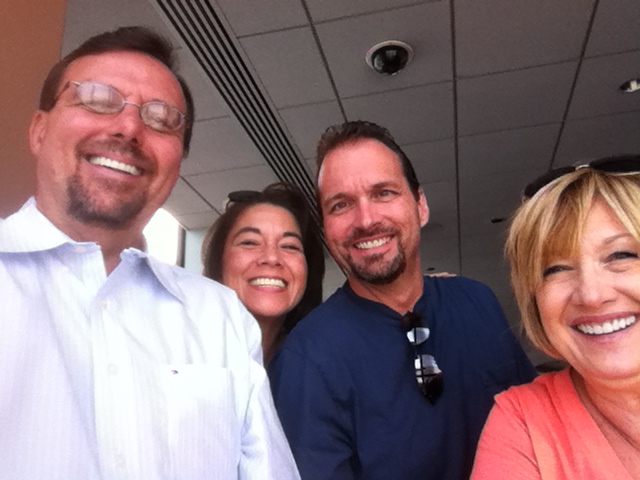 Hello fellow T-Shirt designers!
Randy here. (That's me on the left in the picture.) My little brother, Brian, and I are the SchimmBros. We've always wanted to go into business together, and in early 2015, we purchased a 20-year-old Screen Printing and Embroidery Company. Brian worked for years managing a very successful T-Shirt shop near Walt Disney World before going into the banking business. I was a lawyer for 26 years before Brian and I entered this venture. We both got tired of the corporate world and left to make people happy by giving them quality apparel that they can design on their own at reasonable prices.
Our chief press operator, Keith, has been doing screen printing and embroidery for several years. He really knows what he's doing and turns out fantastic product with the new state-of-the-art screen press and 15-needle embroidery machine that we have purchased to make your designs look great.
My wife, Kathy (on the right), left her job as a pharmacist to help us out with embroidery and wherever else she's needed.
Brian's wife, Jordana, works in the hospitality industry but still finds time to help us out with our social media.
All in all, we're having tons of fun giving the best customer service you're going to find making personalized shirts, caps, and other items for individuals, teams, companies, families, and other groups.
Thanks for visiting our site. Take your time exploring our items and designs to design your own special items. Have fun!